We're pleased to provide a wide variety of

veterinary services

for animals in

Campbelltown and surroun

ding areas.
44 Chamberlain St
Campbelltown, New South Wales, 2560
02 4628 5055
You will feel confident inthe care that our crew will provide for your pet.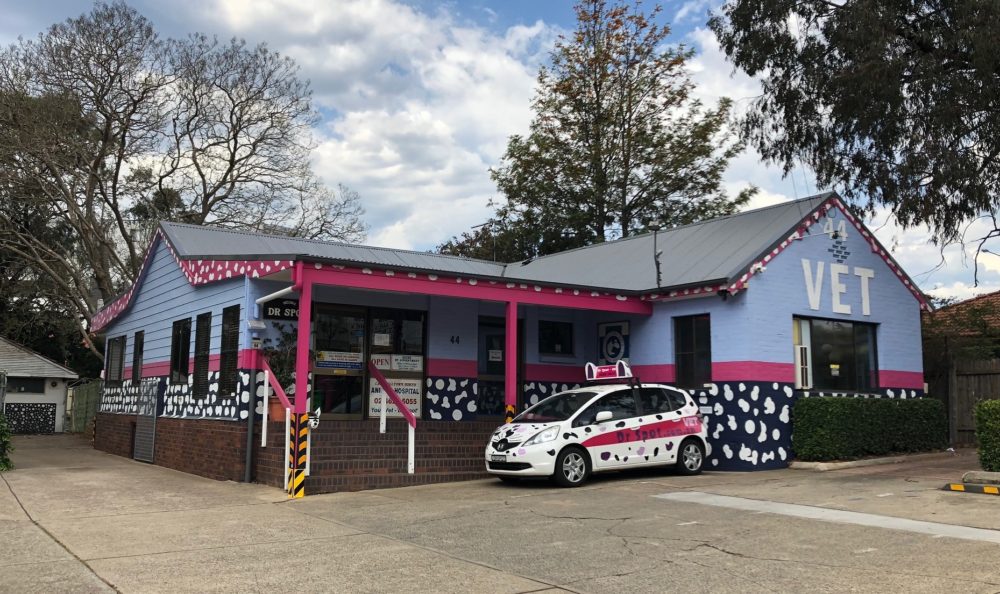 Welcome to Campbelltown North Animal Hospital
An AVA accredited hospital, benefiting the lives of much loved pets in the Macarthur district since 1994. Our family of vets and nurses are here to look after your furry friend in the best way we possibly can – offering helpful advice and a superior standard of pet care and veterinary services.
Exceptional Pet Care
We look forward to helping you with your pet. The ready access to our full range of medications and diagnostic equipment at our Hospital usually mean a visit to our Campbelltown location results in the best and most cost-effective veterinary outcome for your pet. While understandably our home visit / pick-up service is limited by staff and time availability, there may be times when it is your preferred option. So please give us a ring so that we can discuss and help you organise the best arrangement for you and your furry friend.
Learn More
Exceptional Veterinary Services
It is our mission to treat each pet as if they are a member of our own family. We practice respect, courtesy, empathy and responsibility on a daily basis. It is these characteristics that set us apart from other clinics as we want your entire experience with Campbelltown North Animal Hospital to be beneficial to you and your pet. Learn more about the exceptional services that we have to offer.
Cat Boarding
Cat Boarding With Campbelltown North Animal Hospital
At Dr Spots, we understand that nobody likes to leave their cat home alone when they go on a holiday. So why not book a holiday for your furry feline friend as well? We have spacious cat condos available designed to make sure your cat has a peaceful, relaxed & enjoyable time away from home.
Learn More
We have brought our fur family here for more than 10 years. Such kind and compassionate support was given when we needed it the most. We were taken in immediately at the end of the day. We were never hurried to make a decision. The empathy and care given to our Princess Chloe in her last hour was exceptional.

Linda Ann Sallis
Extremely competent staff who are not only good at their job but are genuinely great people to be around. They care as much about someone's pets at a similar level to their owners and are always striving to do the right thing. By far the best in the area!

Martin Walsh
Handled my tiny chihuahua cross extremely well and everyone was so lovely.
I am sure my puppy has no fear of going to the vet as she gets lots of treats and a painless needle!

Louise Nejkov
Have been with Dr Spot's since we moved into the are some 25ish years ago. Tried other vets but was unhappy with them. Dr. Spot's has looked after our much loved pets (2 dogs and 2 cats) with care and understanding. Can recommend them to anyone looking to give their pets the best care and compassion when needed.

Mick Waring
They are the most caring vets and vet nurses ever. After 11 years of being looking after my boy it came the time I had to say goodbye to my boy Max. The staff and Dr Rebecca were very caring and loving in his final moments just as they had been for the past 11 years. Can't thank them and recommend them enough. They are very special.

Kim Stanzione